CCIT
Sensitive drugs require packaging for prevention of moisture or oxygen or microbial contamination.
The quality and effectiveness of drugs significantly depends on their proper packaging: Sterile products and moisture/oxygen sensitive drugs require excellent barrier during the shelf life of the product (up to a couple of years) to protect them from biological contamination, water and oxygen ingress. Otherwise, serious consequences might occur. This was proven by a grave incident in the 1970′s: During this period, contaminated intravenous fluids packaged in glass bottles
Request a Quote
Request Catalog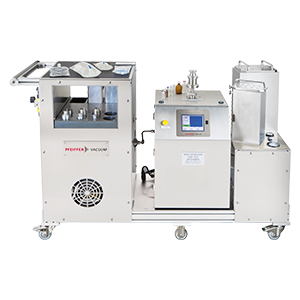 Regulated market
The high risk in regards to pharmaceutical Container Closure Integrity Testing leads to a strictly regulated environment. Key authorities are the FDA (United States) and the EMA (Europe).
In 2008 the US FDA published a new guideline for the whole life science industry (pharmaceutical companies, veterinarian drugs and companies that manufacture sterile medical products) that obliges the sector to perform reliable physical measurement to ensure proper CCI.
Solutions for the pharmaceutical industry
In practice, the regulations of the FDA as well as the European Guideline for Good Manufacturing Practice with Annex 1 for the Manufacture of Sterile Medicinal Products are often interpreted quite broadly and without specific recommendations. The main obligation given to the manufacturers is that they must ensure